I'd like to introduce you to another two of my co-owner/ business partners
Clare and Nigel.
They help me to earn a living by consulting and advising large organisations about micro enterprise and by speaking, writing and training on what micro enterprise owners need to survive and thrive.
It is thanks to Clare, Nigel, Tina and my family, particularly Eileen, my wife, sons Carl and Alan and daughter Sinead that we have survived in business this long. They have allowed me to take all the credit with the numerous awards I've been fortunate and honoured to receive.
These include an OBE for services to small firms and training, presented by Prince Charles in 2001 at Buckingham Palace and the IAB Lifetime Contribution to Enterprise Award presented at the House of Commons in 2012.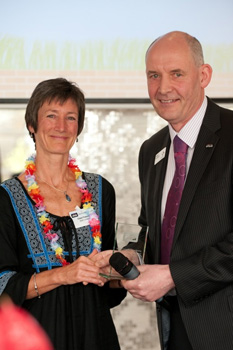 Clare and Nigel are pictured at Kensington Roof Gardens receiving Special Achievement Awards for their support to the Small Firms Enterprise Development Initiative Advisory Board. Actually, Clare who is my best friend, co-founded SFEDI with me and acted as Company Secretary for most of its existence. Nigel was originally SFEDI's Research Director before starting his own micro enterprise many years ago.
We're proud that our business, The Business Advisory Bureau Limited (often trading as Entrepreneurs UK and Tony Robinson OBE) has survived well into its third decade.
We joke that the secret of our business longevity is that our offices are 200 miles apart. We also have other micro-business interests as well – Clare runs her family business in commercial property. We are proof that the essential own biz skills and know-how can be learned and are nothing like the skills we used in our corporate management careers. We were rubbish at enterprise for our first two years.
Our six, some award winning, books on enterprise have been a joint effort. All we know and have written is also available through our 3 day, residential, 'Going It Alone' decision breaks for executives and professionals (usually 40+). This is run by Tina, Nigel and I with other expert input. It is for you if facing redundancy or early retirement, just considering or just started being your own boss.
Nigel Hudson and I have worked together for over ten years and I first met him at a national small business skills and support body, which Clare and I founded, called SFEDI.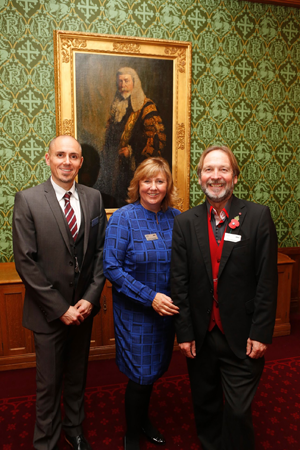 We founded SFEDI with all the major national small business membership and business support organisations to improve the quality of learning and support to start ups and small business owners in the UK. SFEDI is approaching the end of its second decade and although I resigned as a Director in January 2012 I still own a third of the SFEDI Group.
The Business Advisory BureauNigel is a co-Director, of the Business Advisory Bureau Limited and he also co-owns the premier public sector, research and education consultancy – Stratagia Limited. He is one of the UK's top professionals in small business skills research and shares our passion for practical help to micro enterprise owners which extends to Nigel running his own Enterprise club for new starts.
We are delighted to announce that from January 1st 2015 my co-founder and co-funder of the Enterprise Rockers, Tina Boden will be Managing Director of the Business Advisory Bureau Limited and I will revert to being Executive Chair.