OUR OFFER TO EVERY ORGANISATION THAT CARES ABOUT THE SURVIVAL AND GROWTH OF THE SELF EMPLOYED AND SMALL AND MICRO ENTERPRISE OWNERS
Since 1986, when Clare and Tony, founded the Business Advisory Bureau Limited the main focus of our work and our cumulative specialist expertise has been devoted to helping large organisations, including Government.
We provide specialist services to enable our clients to better engage with and supply products and services which meet the needs of small and micro business owners.
Here is an update on our recent work and what we offer
Thank you for your support
Tina (Managing), Nigel (Learning and Research), Clare and I are the Directors of the Business Advisory Bureau Limited. We've been providing our specialist consultancy services longer than any other similar professional practice in the UK, since 1986, and, possibly, the world.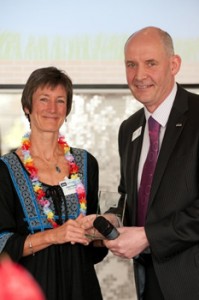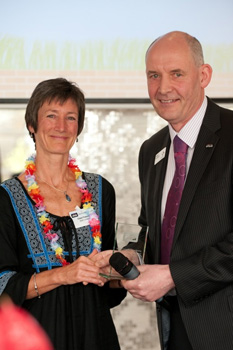 We help senior executives in large organisations to engage with, develop or enhance products and services for and supply the increasing millions of micro enterprise owners. Our
client list
shows the wide variety of sectors, including public and third sector organisations, that we have assisted.
Although our reputation has been built in helping large organisations to provide support, learning, skills and efficiency assistance to micro enterprises our research and knowledge of needs, behaviours and attitudes of the enterprise sector allows us to add value in many different ways.
This work for you can be as litttle as a speech, a TV or radio broadcast through to a major project to research and develop a new product or service. We have even founded and resourced new enterprises to meet the needs of start ups and business owners.
Since January 2012 we have added the work of the Enterprise Rockers CIC to our client portfolio.
The key annual, global event for the Enterprise Rockers is #MicroBizMattersDay on January 8th each year (or the second Friday of every year). This 'Enterprise Live Aid' by social media will get bigger throughout the world, each successive year thanks to Enterprise Rockers everywhere and The Business Advisory Bureau Limited/EntrepreneursUK clients and associates.
Whilst we are not a membership or lobbying organisation our informal network of networks is proving influential. In addition hundreds of thousands of business owners have already supported our work and over 230 online and offline networks and business membership bodies have promoted the free and indie campaigns we support or have initiated.
These include  Indie Retail Month, Small Business Saturday, Totally Locally, Government Contracts to prevent unfair payment terms, Fairer deals to landlords from PubCos, Govt policies and legislation to state impact on micro enterprises, #VATMOSS  and our #Indie25ER – where 'Rockers' pledge to spend at least 25% of their weekly spend with independent businesses.
Our passions develop our expertise for you
Tina is an Ambassador for Small Business Saturday and for the second year, spoke at lead up events, joined the tour bus, went to a 'market' at Downing Street and visited most of the towns in Yorkshire and Humberside on the day itself.
Enterprise Rockers, including Nigel, Clare and Tony supported Tina and the day with online and offline promotion.
Tony has campaigned for 18 years against unfair payment terms from large organisations (av payment time is around 70 days) and again in 2014 has asked Government to use procurement and funding (e.g. vocational training) to only contract with organisations that pay all their suppliers within 30 days. To date we have only found 4 large companies to recognise as paying within 30 days – Lloyds Banking Group, Sage (UK), Vinci and Morgan Sindall. It's not good enough and we won't stop trying!!
Nigel, Tony, Tina and Clare have a passion for improving the survival rate of small and micro enterprise owners everywhere. Year after year we have provided research and evidence that UK business support and enterprise learning is not meeting the needs of prospective and new business owners.
For 2015 Nigel has produced a radical manifesto for us on the enterprise learning provision we would like to see available in the UK.
All comments and support welcome.
Our recent work for you – Media Coverage
Most of the national media have featured articles on Tina and Tony and the Enterprise Rockers' advice and guidance to prospective and existing business owners and all those wishing to support them. Our Micro Enterprise Revolution has been featured in both the Guardian and the Daily Telegraph.
Our blogs are well received too with 'Gissa Job' being the top blog on Business Zone for 2014 with 17,000 readers. It's available at http://www.businesszone.co.uk/blogs/tonyrobbo/tony-robinson-obe-enterpriserocks/gissa-proper-job
Above all we're delighted with the use and critical acclaim for 'What Makes Enterprise Rock'. This is our 40 minute #Rockumentary made with 20 business owner in many locations in Yorkshire and Nottinghamshire.
It's free and on YouTube and gives practical survive and thrive tips to newer self employed and business  owners.
Our thanks to the team who made it led by Award Winning Film Maker Asta Philpot.
Our recent work for you – Speaking and Broadcast Engagements
As many of you know, Tina and Tony carry out many paid speaking engagements, as well as broadcast media appearances, throughout a year. MADE Festival was one of the highlights where they spoke on the same bill with the wonderful Brad Burton and the brilliant Jonathan Dowden of Sage UK.
Some of our talks are to your employees. You may want to help them engage and provide better products and services to self-employed people and small and micro business owners. As a result we have now produced a first in customer service training with the #MicroBizMattersShow
Our recent work for you – Online and Offline Guidance and Learning Media
In 2014 and in 2015 the Enterprise Rockers CIC has been asked to write or improve a number of guides to help micro enterprise owners to survive and thrive.  A new suite of enterprise e-learning media for Walsall College and mini, micro business owner, e-guides, for such as Sage UK, were two of the 2014 highlights.
Along with a proven team of associates, including Jo who puts together all of your newsletters, wordpress sites and formats books and ebooks, with fabulous designers, such as Gaynor, Adrian and Alan we always bring our research, marketing, learning and skills solutions to life through online and offline publications for you.
Our research and e-learning capability for your enterprise support and skills provision
Together we have decades of experience in researching the worlds of enterprise, skills and developing people. This ranges from in-depth interviews and discussions with business owners through to surveys and number crunching official statistics. We have undertaken bespoke analyses of labour force micro data and helped interpret other statistics. For example, there has been huge growth in businesses with no employees, such as the self-employed and sole traders, since the turn of the century and we have developed graphs and infographics to explain this phenomenon.
Qualitative research has helped us to understand how small business owners develop the skills, know-how and other attributes they need to survive and thrive in the world of enterprise. As is often the case, our research has been used to inform policy and practice. For example, we summarised the research evidence to develop the twenty-seven principles in Engaging small businesses in effective learning for SFEDI.
This approach to evidence-based practice is currently helping an outstanding Further Education college to create e-learning programmes in essential enterprise abilities, such as winning and keeping customers and managing money. Business owners will be able to dip in and out of the on-line programmes as their time allows, applying the lessons from short videos and articles in their own businesses.
Partner with the very best in publications and on-line learning – reasons to be cheerful, parts one, two and three!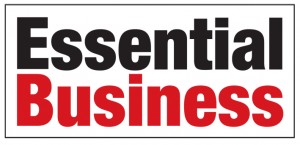 Both micro businesses and corporate clients can now benefit from a new partnership between Business Advisory Bureau (BAB) and Essential Business, part of the Cobweb Group.
Essential Business are the market leaders in producing superbly designed learning and reference materials for small and start-up businesses and those that support them. The Essential Business Guide is probably the best known of a family of top quality guides, workbooks and resources. Whether the target audience is pre-start up, starting a business, running an existing business or trying to get their heads around business finance, there's an Essential Business publication that will fit the bill.
To paraphrase the hit from the late, great Ian Dury, there are at least three reasons for BAB clients to be cheerful about the partnership with Essential Business.
We've always been impressed by the quality of these publications and the commitment of the Essential Business team to creating practical, plain English resources. We can now offer BAB clients a 10% discount on all these fabulous products. Just go to http://shop.essential-business.co.uk/ and enter BABROCKS in the discount code window at the checkout.
The second reason to be cheerful is Essential Business will be producing a completely revised and re-designed version of our classic publication The Essential Guide to Earning a Living from Independent Consultancy, Interim Management and Freelance Professionalism.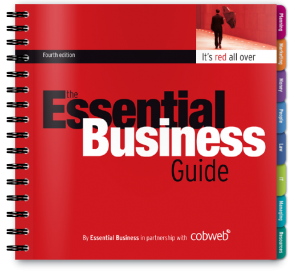 Finally, and even more exciting, we're looking to collaborate with Essential Business to develop new products in the future. This will include on-line learning resources, developed with the same high level production values as the publications. Essential Business have already created a Moodle-based business start-up programme and our expertise in on-line enterprise content will help to build on this. Together we'll be offering bespoke, white label and own-brand packages of on-line learning and supporting publications. Contact us to discuss the solutions we can offer to meet your needs.
Also if you are interested in buying multiple copies (5 or more for Guides and 10 or more for workbooks) for prospective and existing business owners you train or support then please download the Essential Business catalogue of workbooks and guides. If, after reading this catalogue, you decide to telephone Essential Business with your order then mention BABROCKS and they may be able to negotiate a small discount depending on the product and quantity.
A tad old fashioned but very effective for you – we do 'hard' published media too
There's a story to this one:
In 1986 Clare Francis and I formed BAB, The Business Advisory Bureau Limited and our first copywriting client was a local MP for whom we wrote weekly Press Releases and Editorial features.
In 1987 Almac Design was formed which later became Almac Design and Print having invested heavily in a fully equipped digital colour printing studio. So since 1987 we have worked together, in partnership to meet, hundreds of clients' copywriting, design and production – high quality print needs.
Naturally we've specialised in B2B copywriting and design with a particularly emphasis on designing training, learning and support media, business opportunity kits, events' invitations and programmes, 'corporate' histories, with literally hundreds of assignments to promote products and services. The output has been in all formats including print, PDFs, videos and full DVDs.
Tony does the writing, Clare does the editing and Alan McDonagh and his team do the design and production to fully meet your needs. We are specialists in marketing. Tony is an award winning writer and a Chartered Marketer (not a lot of people know that), what we call 'people focused products and services'. These are publications aimed at people as learners, conference delegates, executives, employees, customers, prospective and existing business owners.
We can send you examples of our work with the theatre style, programmes we wrote for SFEDI Award events at the Bank of England (4), HMS Belfast, BAFTA, Magic Circle and Kensington Roof Gardens
From the copywriting archive here are TONY'S TURN – a series of HR (personnel) related articles, that contain some serious messages under cover of a fairly lighthearted tone.
1. Sheaths shape the future for personal development.
2. Office life in a goldfish bowl isn't for non swimmers.
3. Big organisations should bottle the essence of people management as found in many small businesses.
4. Putting people in boxes leads to square heads.
5. Save the Beard! A Beard Equality Commission Campaign, in association with the World Beardlife Fund.
6. I could turn out to be a star, if only you'd open your eyes and look at me.