The "Be More Happipreneur Show"  is entertaining, unique and work-life-enhancing.
Scroll down for the next show dates and how to book the show for your event.
For itinerary, sponsorship packages, happipreneur merchandise and booking tickets for the Be More Happipreneur Festival on Friday, March 22nd and Saturday< March 23rd 2024 – go to https://happipreneur.co.uk
The one-hour show, followed by a 30-minute Q&A panel, is for everyone and every leader. Employees in companies and the public sector that support self-employed people love it, as do existing small and micro business customers and all enterprising people thinking of starting or running their own enterprises and side hustles.  50% of the £1000 fee or our share of your ticket sales is split between Macmillan Cancer Support and Yorkshire in Business to provide free startup support.
WELCOME to 30 years of know-how and know-who. 
This site is absolutely FREE to access with NO contact details required or log-ins.  
Whether you are or support an enterprising person, start-up, side hustler, freelancer, entrepreneur, intrapreneur, leader, self-employed person, student or small or micro business owner, you'll find plenty here of VALUE to help you to be more useful and happier in your work.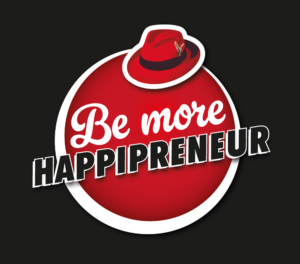 Tony co-wrote "The Happipreneur" and performs the "Be More Happipreneur" Show. He is a Co-Founder of The Micro Business Alliance, with organisations representing over 1.2 million micro business owners directly and 4 million indirectly. The Alliance works with the Government to improve policymaking to ensure all #startups and micro business owners have the best chance to survive and thrive.
    The Be More Happipreneur Show makes every town and city a more enterprising and business-owner-friendly place.  In addition to the Micro Business Alliance, Tony is Chair of Yorkshire in Business Limited, Patron of the John Cracknell Youth Enterprise Bank. Co-Founder of The Happipreneur Festival, Co-Founder of the #MicroBizMatters movement, #PayIn30Days campaigner and Director of the National Organisation for Responsible Businesses.
"If you're lucky enough to have Tony in your corner, you're going to succeed", Tim Campbell MBE, Entrepreneur, Star of The Apprentice and its first winner. Tim wrote the four-page foreword to "The Happipreneur". 
"If you want someone to tell you the truth, go to the 'dickhead' in the red-feathered hat", Brad Burton, Entrepreneur and the UK's Number One Motivational Speaker
"Massive thanks, Tony Robinson OBE, for being such a great champion for business owners. Your kind words and actions continue to inspire me. Thank you for your relentless drive for change and fairness. We see you, hear you and appreciate you! 🙌 " Kanya King CBE, Founder & CEO of the MOBO Awards and Organisation. 
"Dazzling", Susan Frenk, Principal of St Aidan's College, Durham University
"Inspiring", Ian Cass, CEO, Forum of Private Business
The whole concept of Tony's philosophy of
HAPPIPRENEURSHIP
is that enterprising people and enterprising leaders make our workplaces and world a better and happier place. Even if you have no intention of leading an enterprising organisation, starting or running your own enterprise, you'll find plenty in the book, the show and on this site to help other enterprising people – team members, colleagues, leaders, friends and family.
ENJOY
.
Book it before he snuffs it. The fabulous, uplifting and above all, enterprising "BE MORE HAPPIPRENEUR" Show.
People work best when they feel good about themselves. Help yourself and your leaders, team, family, friends and work colleagues to BE MORE HAPPIPRENEUR.
The "BE MORE HAPPIPRENEUR" Show
Be More Happipreneur!
This is the entertaining one-man show of Tony's philosophy of Happipreneurship as first revealed in the 5* rated book, "The Happipreneur". Happipreneurs are happy, enterprising people making a positive difference in every workplace. Some are leaders; some are entrepreneurs; some are business owners; some are side hustlers and most are the game-changing employees that every organisation needs.
By the show's end, everyone knows how to be more happipreneur or help others to be so.    An example of the values and actions that happipreneurs adopt and take is shown through Tony's own entrepreneurial journey and the entrepreneurs he has learned from. He explains the key decisions he took for ever greater happiness and fulfilment in his work life. This journey includes his family's business to being a professionally qualified HR Director and then CEO of a large American multinational through to his three decades as a business owner, leadership coach and enterprise champion.
Charles Dickens is Tony's role model happipreneur, but delegates will be delighted to know that most of the role models referenced in the show are alive, active and able to be watched and learned from on YouTube.
Every show is different, as every audience is different. Everyone's route to happipreneurship is different too. What Tony can promise is an entertaining, enterprising hour that gives food for thought and the know-how as to why happipreneurs are so successful at their work.
Most delegates will know someone, even themself, who may want to "Be More Happipreneur".
Watch the SHOW HIGHLIGHTS VIDEO 
Everyone can BE MORE HAPPIPRENEUR.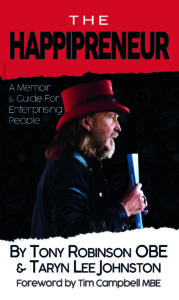 Being happy and enterprising for 80% or more of your time at work is attainable and it feels great.
My famous and not-so-famous friends are living proof of happipreneurship in action.
Our Happipreneurship philosophy was 26 years in the making and two years in interviewing and writing.
Everyone can "Be More Happipreneur"!
PLEASE BOOK MY INSPIRING, ENTERTAINING AND JOYFUL "BE MORE HAPPIPRENEUR" SHOW FOR YOUR NEXT COMMUNITY, EMPLOYEES, CUSTOMERS, MEMBERS GET-TOGETHER, EXHIBITION, FORUM, CONFERENCE, FESTIVAL OR NETWORKING EVENT OR WITH YOUR OWN VIP PANEL, ADD A Q&A FOR A 2-HOUR STAND-ALONE UNIQUELY SPECIAL EVENT. 
About Tony and his one-man, one-hour show
Tony Robinson OBE is an award-winning conference speaker, multiple business owner, campaigner and writer on leadership, happy workplaces, enterprise and entrepreneurship.
He is the Co-Founder of The Micro Business Alliance, Chair of Yorkshire in Business Limited (YIB), and all his work in the UK and overseas is in collaboration with Yorkshire in Business Limited. He is also the Patron of the John Cracknell Youth Enterprise Bank (JCYEB) and a Director of the National Organisation for Responsible Businesses (ORB).
He is known nationally and internationally as the #MicroBizMatters Champion and has run his own businesses, and has founded national enterprise support organisations with his business partner, Clare Francis, for over three decades.
"Be More Happipreneur!" is the fun and inspiring, one-man, one-hour Show of the 5* best-selling book
'The Happipreneur'.
Every organisation, of every size, in the private, public and third sectors, needs enterprising people to succeed.
Do you lead or value or enjoy being with enterprising people?
Could you fill a theatre, a conference room, a hall, a cafe, a pub or a field with enterprising people?
Do you have employees, customers, suppliers, a network, a community, colleagues, friends and family that might like to learn how to BE MORE HAPPIPRENEUR?
The "Be More Happipreneur!" Show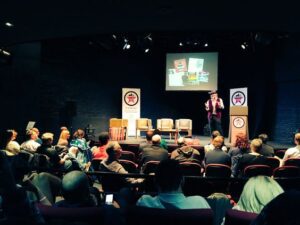 TONY SAYS:
Do you want to host a unique, entertaining, inspiring and very special event?
Every company, institution, organisation and individual can benefit from Happipreneurship. 
In Company, In University, In College, In Theatres, In Clubs, In Conference Rooms, In Pubs, In Hotels, In Festival Spaces – virtual or inside or outside – all I need is a mic and an audience who will enjoy being or helping others to be more Happipreneur.
The show is interactive and lasts at least one hour. Often the show fits into a conference programme. Sometimes the host, the host's VIP panellists and I form a Q&A Panel at the end. This gives up to two hours, with a break, for a very special breakfast, lunchtime or evening event.
I donate 25% of my fee (see below), and £2 per copy sold of "The Happipreneur" to #MacmillanCancerSupport, for which charity I raised £2700 in 2022. A further 25% of my fee goes to Yorkshire in Business towards providing free start-up support.
The first 'Be More Happipreneur' show was in August 2021 at the Coventry University Campus in my home town of Scarborough.
The next show was in South Shields. Another packed house in the Tap Room of a Brewery. They enjoyed it so much that they stayed from 5 to 11 pm.
The BIGGEST virtual show to date was in 2022 for the International Association of Bookkeepers and the Organisation for Responsible Business. It was amazing and loads of fun. It was helped by having an enthusiastic, small live audience too. We were streaming from Yorkshire in Business' Explore Indie & The Grind Cafe/Pop-Up Shops in Scarborough.
After the show, we had a fab Q&A Panel which included Janet Jack, CEO of IAB, Jill Poet, CEO of ORB, Jenn Crowther, CEO of Yorkshire in Business and Fabian Hamilton, MP, President of IAB.
I'm loving all the amazing venues for the show.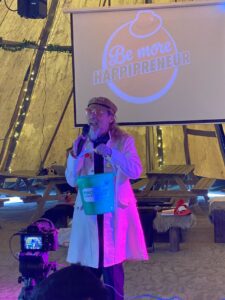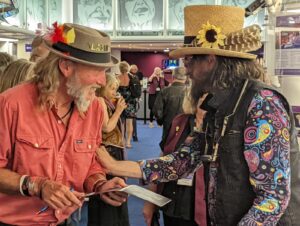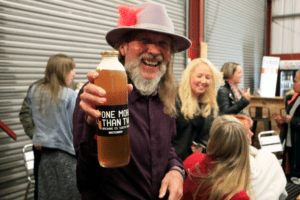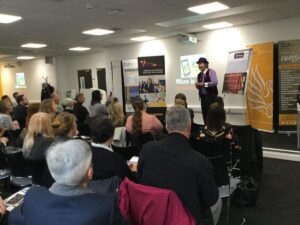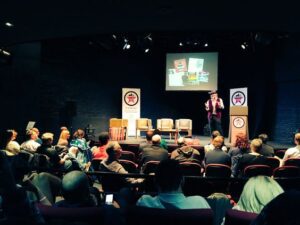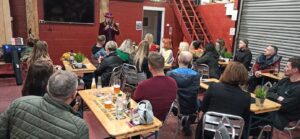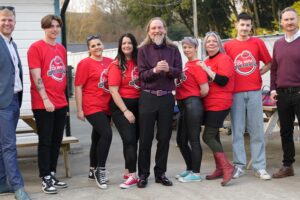 I love the theatres, the universities and the conference venues, but I also love the informal venues like the Brewery in South Shields and The Grind Cafe/Explore Indie in Scarborough too.
The Tipi (a big wigwam) in the Open Air Theatre in my home town of Scarborough as part of our 2-day #MicroBizMatters Festival was very special. After the show, my Happipreneur friends and I networked with all the delegates at a fabulous evening party with DJ. Thanks to Adam Corbally, Lorraine Allman, Ruairi Devlin, Emily Whitehead,  Jenn Crowther and Ian Farrar
The last show of 2022 was held at St Aiden's College, Durham University – it was fabulous – thank you.
2023 is devoted to running Be More Happipreneur Shows and spreading happipreneurship throughout the towns and cities of England, Scotland, Wales, Northern Ireland and Ireland.
The fabulous show for Cheshire Business School in April 2023, in their Mindful Monday series, was at the poshest venue yet – The De Vere Cranage Estate in Holmes Chapel. I was joined by Ian Cass, CEO of the Forum of Private Business and leader of the Micro Business Alliance and Jenn Crowther, CEO of Yorkshire in Business, in the Q&A panel after the show. Jenn and Ian are both successful entrepreneurs and happipreneurs and are featured in our book. I'm honoured to serve with them on the 5-person Steering Group of the Micro Business Alliance.
On
Thursday, June 15, 2023,
the Be More Happipreneur Show will be at the
Customs House Theatre, South Shields,
as part of the Micro Business Unite Conference.
Early bird tickets – £99 – are now available for The Happipreneur Festival in Scarborough, North Yorkshire, on Friday, 22nd March and Saturday, 23rd March 2024.  For the  itinerary, tickets and Happipreneur merchandise, go to:https://happipreneur.co.uk 
Micro Business Alliance members feature at every show and the bi-annual Happipreneur Festival. Tony co-founded the Micro Business Alliance
Please
host this one-hour interactive Show + Q&A. It is for everyone – your people will love it
.
Virtual and live shows, indoors or outdoors, will be performed throughout 2023. Email tonyrobinsonobe@gmail.com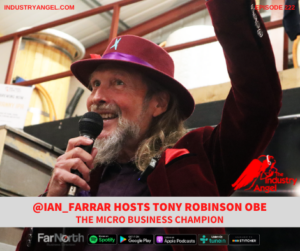 TONY's JOYFUL SHOW
This entertaining celebration of enterprising people is of great value to all employees, leaders, entrepreneurs, intrapreneurs, side-hustlers, start-ups, prospective and existing self-employed people, and small and micro business owners who want to be, or help someone else to be, more enterprising and happier in their work.
Tony and his co-author Taryn Lee Johnston created the philosophy of Happipreneurship in the new 'Small is Beautiful' – the 5* rated 'The Happipreneur'. Enterprising people everywhere are now benefiting from this approach to working life.
The show is a great philosophy and history lesson too. Charles Dickens is Tony's role model, Happipreneur, but he features many new, young Happipreneurs and some of the famous entrepreneurs he's met and still learns from.  They include Tim Campbell MBE (The Apprentice and wrote the 5-page introduction to 'The Happipreneur'), Kanya King CBE (his inspiration), Charlie Mullins OBE, his #MicroBizMatters Tsar, Sir Jim Ratcliffe (his schoolmate) and Lord Sugar (once a client).
Tony explains how key decisions in his riches-to-rags journey allowed him to stumble into an evermore happier and more enterprising work life.
Guaranteed to be joyful, inspiring, unique and fun.
At least four out of five #startups adopting the Happipreneurship philosophy will survive their first three years of trading.
Here's a YouTube Playlist on 'The Happipreneur' Book and Show  https://www.youtube.com/playlist?list=PLtjrZd-iLQ4bXbdnubdIfj0AlT5rTEZD6 
HAPPIPRENEURSHIP IS A PRACTICAL PHILOSOPHY
The Happipreneur was two years in the making. Taryn Lee Johnston and Tony Robinson OBE have updated the philosophy and business principles underpinning Schumacher's influential work, Small is Beautiful.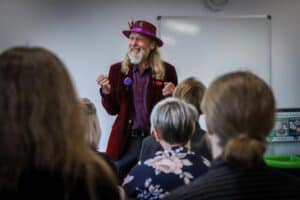 Schumacher wrote about  'economics as if people mattered', and the book and show are about 'enterprise as if people cared'. It is a value-driven philosophy of benefit to everyone, everywhere. What are the benefits of long-term innovation, collaboration, survival, growth, health, fulfilment and happiness through enabling others to be enterprising and useful to others?
Check out the 5* reviews, testimonials and media coverage of  The Happipreneur and Be More Happipreneur talks.
SIGNED COPIES:
'The Happipreneur' is available in all good bookstores, including Waterstones, Foyles, WH Smith and Amazon But if you would like the book personally signed by Tony, then here it is!
Purchase a copy here at £13.95 each, including post & packing in the UK.
Companies, business schools, social enterprises, local authorities, membership bodies and public agencies wishing to buy quantities signed by the authors (not personalised) can email me, and I will pass on to Chronos Publishing. These can be gifted to customers, suppliers and colleagues or used for fundraising. The minimum quantity is 10. PRICES 10 -£120,  25 – £280; 50- £550; 100- £1000.
FREE COPIES:
Prospective hosts of the 'Be More Happipreneur?' show, journalists, book reviewers, government start-ups and business owners policy-makers wishing to be sent a FREE copy of "The Happipreneur" should email me stating your name and organisation and the likely date of a show or likely date the review will appear in your media.
Tony is a multiple business owner, with business partner Clare Francis, for over three decades.  He is the recipient of 2 Lifetime Achievement Awards for Enterprise. He was honoured with an OBE for services to small firms in 2001. He was awarded the National Enterprise Network's 'Enterprise Support Champion 2019' and Hull City Council's 'Youth Enterprise Champion 2021'. 
Fees: Tony's Show can feature at your event, indoors or outdoors, for £1000 plus rail travel and hotel expenses. 25% of the show fee is donated to Macmillan Cancer Support, and another 25% goes to Yorkshire in Business to provide free start-up support. THANK YOU.
All shows provide donations to Macmillan Cancer Support even when they are run on a share of the ticket sales basis or a 'pay what you can' basis. In all cases, low-cost train travel and low-cost hotel accommodation, if necessary, must be paid for in advance of the Show.
The important thing is to spread the 'Be More Happipreneur' message to as many enterprising people as possible.
Articles are £150 for 1000 words.
Virtual Shows, Interviews & Corporate TV Appearances are £450 for up to 2 hours, including Q&A.
Please contact Tony directly at tonyrobinsonobe@gmail.com
PLEASE DONATE HERE:  Macmillan Cancer Support: 
Tony is an inspirational speaker topping the bill for over thirty years.
All of Tony's work, keynotes, and Be More Happipreneur Shows are in collaboration with
holly@yorkshireinbusiness.org.uk
THE HAPPIPRENEUR FESTIVAL IS ON FRIDAY, 22nd & SATURDAY, 23rd MARCH 2024 – TICKETS ARE £99 – TO BOOK OR TO SPONSOR OR FOR HAPPIPRENEUR MERCHANDISE PLEASE GO TO https://happipreneur.co.uk
Email me with your motivational speaker requirements TonyRobinsonOBE@gmail.com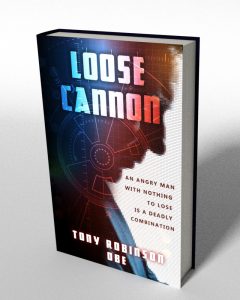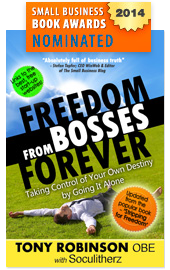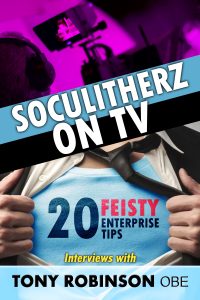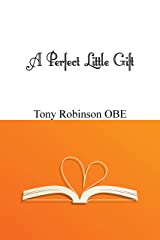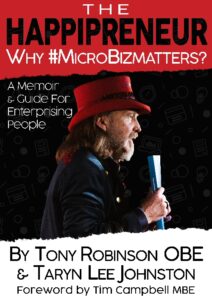 MY OTHER SITES WITH FREE RESOURCES