WELCOME TO OUR #ROCKING SITE OF FREE GUIDANCE FOR ALL ENTERPRISING PEOPLE
This site includes #MicroBizMatters TonyRobinsonOBE.com EntrepreneursUK.com and Happipreneur.com

The Happipreneur and The Micro Business Champion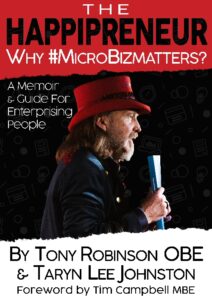 "If you're lucky enough to have Tony in your corner you're going to succeed" ..Tim Campbell MBE, the first 'The Apprentice' winner.
"If you want someone to tell you the truth go to the 'dickhead' in the red-feathered hat" ..Brad Burton, the UK's Number One Motivational Speaker
"Bonkers"..Tina Boden, Co-Founder #MicroBizMatters & Taryn Lee Johnston Co-Author.
Press Release: MicroBizChamp dedicates new book to 3M #ExcludedUK
Press Release 'Sparking An Enterprise Revolution'
2 minutes Video Review of The Happipreneur by Robert Zarywacz, Editor of Business Action Magazine
'The Happipreneur – Why #MicroBizMatters?' is the sequel to 'Small is Beautiful'
Two years ago while I was touring with my 'Micro is Magic' Show, Taryn Lee Johnston and I began writing this memoir and guide. Schumacher's influential work has been an inspiration for me and many of my heroes, such as Dr Ernesto Sirroli, also featured in the book.
Schumacher wrote about  'economics as if people mattered' but our book is about 'enterprise as if people cared'. How can we live happy, enterprising lives and be useful to others?
Everyone who wants to be more enterprising, no matter what size or type of organisation they work in, will find it practical and useful. This book and my 'Happipreneurship #Rocks' keynote talk are for everyone, everywhere.  Leaders, parents, teachers, academics, students and all who wish to help people be more enterprising will love it too.
My enterprising and happipreneurship life story is less important than what I have learned from interviewing and working alongside the well-known entrepreneurs I most admire.
Of course, we couldn't write a book about enterprise without explaining my campaigns and how to avoid the snake oil sellers and scammers.
We can guarantee that every start-up including side hustlers will find some guidance of benefit to help them survive and thrive.
Every Small Business Minister should have a copy. The book is dedicated to #ExcludedUK and the 3 million hard-working, tax-paying, enterprising people mercilessly discriminated against receiving little or no income support since lockdown.
Above all, this is an uplifting story and guide about how to live a happy and fulfilled life through enterprise. You'll learn my new philosophy, 68 years in the making, along the way too – HAPPIPRENEURSHIP.
Contents include:
RICHES TO RAGS, THE MAKING OF A HAPPIPRENEUR
The end or the beginning?
Nature vs Nurture
Be Your Own Boss Skills
Working for The Man – Making Ends Meet.
Selling Unachievable Dreams – The Amway Years
Integrity First
Leaving the "Man" Behind
What do you do?
Bye, Bye SFEDI I'm Malta bound!
Showing the world "Why #MicroBizMatters"?
The Business Opportunity Industry
A Happipreneur
Not an Entrepreneur… but a Happipreneur
Final Q&A
featuring the SMALL IS BEAUTIFUL ROLL OF HONOUR, the #MicroBizMatters Hall of Fame and a Happipreneurship reading list.
SIGNED COPIES
'The Happipreneur' is available in all good bookstores including Waterstones, Foyles, WH Smith and Amazon.  We hope you will support bookstores but if you would like the book personally signed by the co-authors here it is!
Purchase a copy here at £12.95 each including post & packing in the UK.
Companies, business schools, social enterprises or public agencies wishing to buy quantities signed by the authors (not personalised) can email me and I will pass onto Chronos Publishing. These can be gifted to customers, suppliers and colleagues or used for fundraising. Minimum quantity is 25. Prices: 25 – £300; 50- £550; 100- £1000.
Journalists and book reviewers wishing to be sent a copy should email me stating the publication and likely date that the review will appear in your media.
Tony is the National Enterprise Network's Enterprise Support Champion of the Year (2019)
80% of Tony's virtual and event speaking fees are donated to 3 Social Enterprises supporting enterprising people – #ExcludedUK, The John Cracknell Youth Enterprise Bank and Yorkshire in Business.  Charities requiring expenses only show can contact Tony directly at tonyrobinsonobe@gmail.com
How to Book Tony for your Conference, Event or Exhibition
Tony is exclusively represented by The Brand Activators Creative Agency. Contact Hilary Dunne, Director at hilary@thebrandactivators.co.uk  and 07825 429429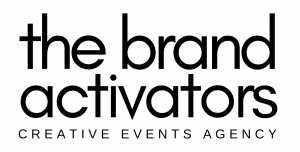 There's more on micro enterprise from the menu. See the facts about micro business in the UK, videos and blogs of me in action as a motivational speaker and writer and a list of our #MicroBizMatters friendly' corporate and government clients.
Email me with your motivational speaker requirements TonyRobinsonOBE@gmail.com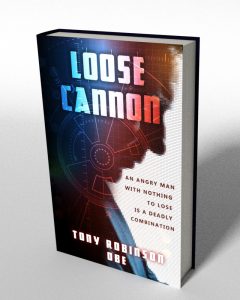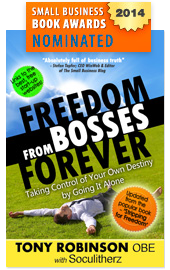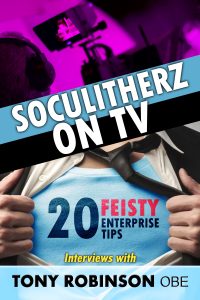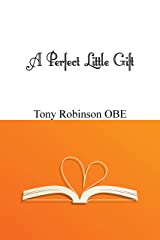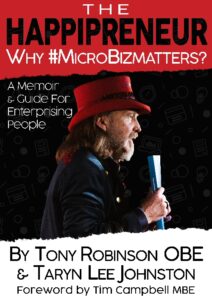 MY OTHER SITES WITH FREE RESOURCES