The Micro Business Champion and #Payin30Days Campaigner
What They Say: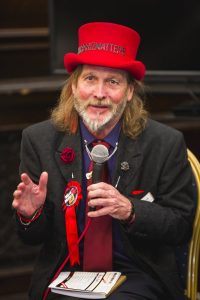 "Find out more about the living legend that is Tony Robinson OBE and book his show in your town or city" Paul Lancaster, Founder/Producer Newcastle Start-Up Week
"A packed venue, a great talk from Tony Robinson OBE on why micro businesses matter so much and young entrepreneurs learning and being inspired" Sean Royce, Managing Director KCOM.
"From Tony Robinson OBE's informative talk, I discovered that the experiences, especially challenges, of entrepreneurs across the two continents are similar" Ntswaki Malebatja, Beyond Prospects (Pty) Ltd
"Our feedback has been exceptional" Linda Hitman, CEO, Exclusive Business Lunches
"Thank you so much for making 'Open for Business' buzz with your show at Ilfracombe Landmark Theatre. Catch Tony's show wherever you can" Robert Zarywacz, Chairman, Combe Business
"Very interesting and inspirational" Ben Robinson, Founder/Owner, Prehistoric Hull
Mission: Entrepreneurial Truth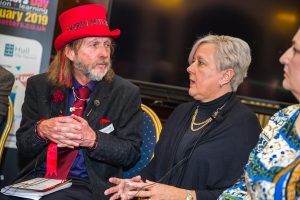 Tony's first major speech on enterprise and entrepreneurship was in 1984. As Chief Executive of Amway UK, he addressed 15,000 independent business owners at the Birmingham NEC. As he is in the lowest 3% of the population for spatial awareness, his greatest challenge was not the size of the audience but avoiding a fall into the fountain on stage.
Tony is known as The Micro Business Champion and as a Founder and Co-Founder of nationally and government recognised entrepreneur support organisations such as the SFEDI Group, the Institute of Enterprise and Entrepreneurs, and the annual #MicroBizMatters Day. He has started and run his own businesses for three decades. Many of his clients, colleagues and friends are well known and successful entrepreneurs.
Tony firmly believes that leaders in all sizes of organisation can learn from the success and sustainability of 'real entrepreneurs' who have started and grown their own business from micro (0-9 employees) to small, medium and large, often global, enterprises.
Tony tips his fedora to many famous UK entrepreneurs he has worked with and many famous authors too including Dickens, Orwell, EF Schumacher's 'Small is Beautiful', Barbara Ehrenreich's 'Smile or Die', Oliver Burkeman's 'The Antidote' and his own fictional satire 'Freedom from Bosses Forever'. His story as a campaigner and advocate of an enterprise culture that is appropriate for the many, not the few, is interwoven with futuristic lessons and tips.
Tony is the National Enterprise Network's Enterprise Support Champion of the Year (2019)
Tony undertakes some free, expenses only, engagements for Charities and Not for Profits – contact him direct at tonyrobinsonobe@gmail.com
How to Book Tony for your Conference, Event or Exhibition
Tony is exclusively represented by The Brand Activators Creative Agency. Contact Hilary Dunne, Director at hilary@thebrandactivators.co.uk and 07825 429429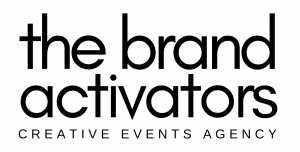 There's more on micro enterprise from the menu. See the facts about micro business in the UK, videos and blogs of me in action as a motivational speaker and writer and a list of our #MicroBizMatters friendly' corporate and government clients.
Email me with your motivational speaker requirements TonyRobinsonOBE@gmail.com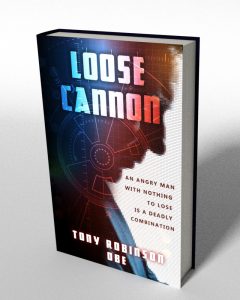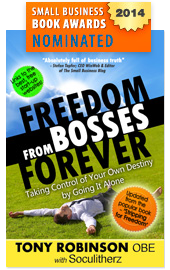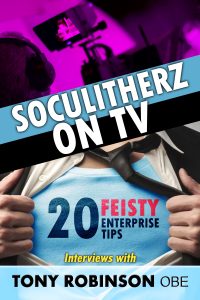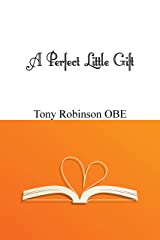 MY OTHER SITES WITH FREE RESOURCES