Books
Showing the single result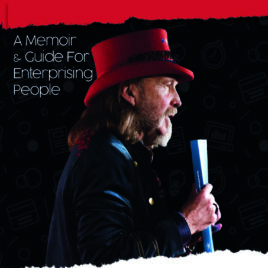 The Happipreneur
ORDER YOUR SIGNED COPY
Unsigned copies and ebooks are available now through all good bookstores including Waterstones,

Amazon

and

Book Depository

.
"If you're lucky enough to have Tony in your corner you're going to succeed"
..
Tim Campbell MBE, the first 'The Apprentice' winner.
"If you want someone to tell you the truth go to the 'dickhead' in the red feathered hat"
..
Brad Burton, the UK's Number One Motivational Speaker
"Bonkers"
..
Tina Boden, Co-Founder #MicroBizMatters & Taryn Lee Johnston Co-Author.
not rated
£

13.95
Add to basket