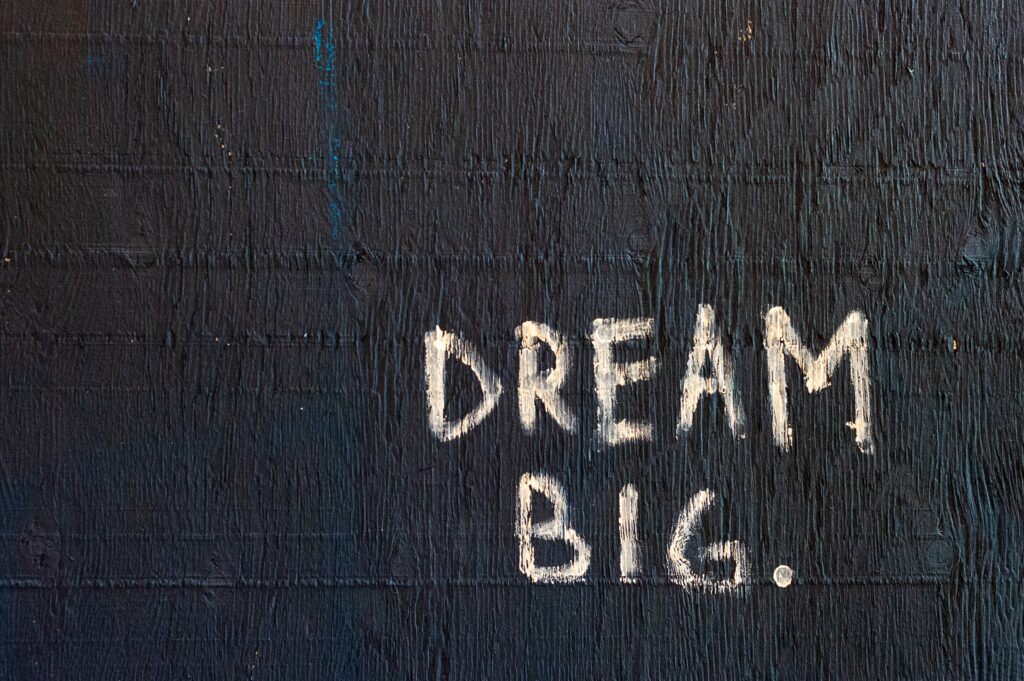 The Business Opportunity Industry Unmasked
"If it looks too good to be true, it probably is"
I coined The term 'the business opportunity industry' thirty years ago. It doesn't exist as a recognised business sector and there are many powerful, self-regulating trade associations in the UK which object to me lumping them all together. What all the organisations, high profile speakers and celebrities in the business opportunity industry want is for startups to buy into their formats and formulas for running a business of your own.
Rather than set up your own business from scratch why not copy a proven, successful business model or programme instead? It's a persuasive and usually, winning argument, as shown by the hundreds of thousands flocking to #startup shows, business exhibitions, conferences and arenas each year looking for a ready-made business opportunity.
With the help of my observations of three famous entrepreneurs I've had the pleasure of knowing, Sir Jim Ratcliffe, Kanya King CBE and Charlie Mullins OBE I'll explain why I think it is better, for most people, to start their own business from scratch rather than buy into a ready-made business format or programme.
Start-Up Vulnerability
I was reminded of the vulnerability of those looking for a business of their own when watching two recent BBC documentaries, "Hun this could be your opportunity to get rich' and 'Ellie Undercover on Multi-Level Marketing' exposing the damage, financial and mental, that multi-level marketing can cause. The documentaries showed the uplines (independent distributors/business owners) of these large American Corporations, usually with supplements, weight loss and cosmetics product lines, seemingly targeting young, stay at home, Mums with a 'business of their own'.
Mumsnet has banned MLM adverts. In the documentaries some very large, global and glossy MLM companies such as Forever Living, Valentus plus the Utah based companies, NuSkin and Younique were mentioned. The one I dislike the most is Herbalife and I wonder if it wasn't mentioned because it is colossal and hugely influential in establishment circles, Herbalife is the second largest MLM company in the world. Herbalife is on the shirts of top football teams around the world and is supported by A list celebrities and all the greatest American, motivational speakers including the late Jim Rohn. None of this, in my opinion, means Herbalife sells great business opportunities.
Well known brands
I must make it clear that I am a fan of much of the carefully self-regulated, franchise industry $552 billion worldwide providing 9.1 million jobs). The power of the brand (e.g. Subway, Prontaprint and Recognition Express) with the relative lack of risk of failure does lead to a regular, almost guaranteed, income from the format. Franchise organisations make it clear that, like any business, it'll take at least 3 years hard work to get the income level you need. Although the new owner investment can be high in the top end franchises like McDonald's (est. min. £200,000) I've never heard of a McDonald's franchise failing – have you?
My concern with franchises is that many people with the same start-up investment and the right help around them can build better and more fulfilling businesses which they can adapt quickly to other opportunities which arise, changing market needs and personal circumstances. Many franchise owners, after a few years running their businesses, get disappointed with the return from their investment of time and money. Rather than being proud and happy in a business of their own, they feel as if they've just swapped one job for another.
There are many well known and trusted brands among direct selling companies, even with an MLM structure. Some are great if it's a side hustle and you primarily get involved to sell the products and make an extra part-time income. I've never heard complaints about Avon, Oriflame or Ann Summers overpromising on the business opportunity – have you? Many direct selling companies are a good place to learn how to sell and earn a little extra income – just don't be sucked into the full time, a business of your own entrapment.
Controlling your own destiny?
The reason most people want to start a business is to control their own destiny. Yet, because many format business opportunities are oversold on income expectation and time required, the new business owner ends up exhausted, tied into the business opportunity because of their investment, in debt and it feels like they're 'working for the man'.
Many format business opportunities treat those that take up the opportunity as just a 'punter'. If one punter fails or gives up there'll always be another one coming along, preferably with their redundancy money, to take up the opportunity. PubCos appear to work on this principle.
Government, Banks and Investors' Programmes and Initiatives
Government, Banks and Investors 'programmes' don't sell a format but sell a process, or programme, of support. Often, this process is just as likely to build a business dream in Never Neverland as an MLM opportunity. They try to find a winner out of a number of startups and aren't worried about the collateral damage with those that don't succeed and get into debt.
5% of 600,000 start-ups a year in the UK can, with the right support, grow into the size of the business, Government, Banks and Investors are interested in but no-one can pick the 5 out of every 100. You never know which of the plumbers you help to #startup will become the next Charlie Mullins. This is why I've campaigned for decades that starting your own business deserves free or low cost, quality support, as a right, for everyone in the UK – just like any other career. Give everyone an equal chance of surviving and thriving and the UK will get more growing and employing businesses (4.7 million of the 5.7 million small and micro businesses in the UK have no employees).
At the top end of programmes in tech, at Silicon Valley equivalents, they're looking to fatten the next unicorn (valued at a $billion dollars). The unicorn doesn't even need to make a profit and is sold within 5 years to make investors and founders mega rich. There are 1 in a million but in the process of finding one investors' burn hundreds of thousands of companies, lives and livelihoods each year throughout the world – this is not business ownership as I know it.
Worthless business plans and worse than useless mentors
At the lower end of 'picking winners' through programmes, I've seen too many rubbish loan + mentor/adviser/incubator/growth/accelerator schemes. When the Government began, years ago now, its Start-Up loans scheme I begged them to only grant a loan after the new business had enough customers to show the business was viable or shown it through 6 months test trading.
The business plan is what StartUp Loans assess but this is worthless until you've found out why and how many customers will buy the product or service. Naturally, they ignored me and Government's StartUp Loan providers were targeted on getting the loans out. As a result, they've seen a 40% default rate on the loans and loads more business owners struggling forevermore with a personal loan of average £12,000. A financial noose around your neck at startup is not a good look.
The Banks and Government never lose money – the banker always wins – but the new business owner is not in control of their own destiny. A bad credit rating makes life very difficult in the future. The business owner feels out of control as just working to pay back the loan or investment. How dare they give these new business owners a mentor who has never started a business of their own!
There is Another Way
My preference is not to copy a format or programme but to start up a business that is uniquely yours. That's what I did, with my partners and is what most highly successful, fulfilled and happy entrepreneurs I've met, have done.
Many of you will know that I believe over 80% of new starts will survive over 3 years if they get the right support about them and follow certain guidelines. These guidelines include: doing something they're good at and enjoy doing, bootstrapping not borrowing, test trading first, building multiple income streams and asking for help from business owners who understand your customers. So there is no need to believe the sales spiel of the business opportunity sellers that only 10% of startups succeed which is why their opportunity or programme is the better option.
A Business of Your Own But Not On Your Own
Having made it clear that I'm a fan of many format business opportunities, especially high-end franchises and some part-time direct selling opportunities, it's essential potential startups understand how wide-ranging and pervasive the business opportunity industry is.
Here's a list of some of the format business opportunities you'll find being sold daily through social media, mainstream media and at start-up exhibitions; taking on a franchise – e.g. Subway; running a PubCo pub; being a distributor for a household brand; driving people, parcels or products e.g. Uber, becoming a laptop entrepreneur with ready-made products and monthly support and building a network through Multilevel marketing
Then there's the programme or process type business opportunity such as: pitching your business idea to an investor or lender that will get involved in running the new business; joining a government, university or bank startup programme which gives you funding, advice and a mentor and learning how to adopt a millionaire mindset so that you change your business lifestyle to attract success. There are many more and the sales process is always slick.
I know a lot about the business opportunity industry. Long ago, I was the UK Chief Executive of one of the biggest players in the game. Throughout my long life as a founder and business owner, many of my friends, clients and colleagues have marketed and sold business opportunities, self-help books, seminars and events. Most of them claim their way is the better way to go into a business of your own. As you've read already Governments, Media, Academics and Banks play their full part in this business opportunity industry too.
Snakes and Ladders
Most of us think we're too smart to fall for a way of starting a business which promises success yet doesn't deliver it. That's a mistake as the way business opportunities are sold is ever more sophisticated and the sellers are often the most respectable, even revered, people. Many famous people claim these ready-made business opportunities provide a safer, proven, route to entrepreneurial success. So that's alright then?
The people selling the business opportunity are totally convincing because they don't see anything wrong in what they're offering and they believe it's your fault if what they're selling doesn't work for you. The business opportunity sellers are usually salaried employees so my starting question to them is usually 'If it's such a good business opportunity why aren't you doing it?'
Even Bankers and Government approved providers of start-up support and loans have been known to over promise and under deliver in order to meet their sales targets. Who knew? As PG Wodehouse said " Many a man may look respectable and yet be able to hide at will behind a spiral staircase"
There are more snakes out there than ladders for people wishing to start a business. Avoiding the snakes is as important a skill as being very good at what you do, winning customers, managing cash flow and making deals. But why do so many ready-made business opportunities disappoint and depress those that have been sold them?
The normalisation of fake entrepreneurship
Apparently, 70% of Americans are worried about their difficulty in distinguishing fake news from reality from all forms of media – online and offline. They have got a right to be worried. I believe 100% of #StartUps in the UK have a right to be worried about the mis-selling, 'mistruths', spin, lies and scams that have been imported, online and in person, from America. This fake news is normalised as fact. It is the new reality on how to be successful as an entrepreneur and It often leads to business failure, debt and depression.
The 'follow my way to success, wealth and happiness' business opportunity and self-help industry preys on the most vulnerable in our society. Anyone needing to make money as quickly as possible in order to make ends meet is vulnerable. Anyone who believes successful people have 'secrets' to their success, which can be copied, is vulnerable. Anyone who wants a much better lifestyle with all the status trappings – better house, a better car, better holidays – and who doesn't? – is vulnerable.
The Dream Makers
The world's biggest multi-level marketing is Amway and, long ago, I was employed by Amway UK and, for my last 3 years there, was Chief Executive. I was also Vice Chair of the trade body, the Direct Selling Association (DSA). Then In the first ten years of our own business, we helped set up a number of new direct selling companies in the UK and supported a number of existing ones.
Amway's estimated annual turnover is $8.8 billion, it is privately owned and the late co-founders, Rich Devos and Jay Van Andel, are generally credited with creating, in 1959, the MLM and modern direct selling industry ($183 billion with 107 million direct sellers globally). Many of today's giant MLM companies, such as Nu Skin, were founded when I was Amway UK Chief Executive, (1984) Multi-level marketing is the dominant format for DSA member companies globally.
A minuscule, yes – that tiny, number of people make any money, after costs and buying products, out of most MLM businesses but this fact has been known for over 30 years. It doesn't stop millions trying each year to achieve their dream lifestyle. It doesn't stop thousands each year getting into financial trouble and totally stressed out because they invest huge amounts of time and money trying to fulfil these dreams by thinking big and faking it until they make it. Only they don't make it.
To quit is to be a 'loser', a word you'll often hear spoken by Donald Trump, another fan of MLM, whose Secretary of State for Education, Betsy Devos is the wife of my fabulous ex-boss at Amway UK, Dick DeVos. Negative thinking, or having 'negative people' in your life, is not allowed so none of your peers or uplines will ever admit they're not making any money either,
The MLM companies distance themselves from the behaviour of the independent leaders and always stress any breach of their rules leads to immediate termination of agreements. But, in practice, as the BBC documentaries demonstrated, little has changed in the 30 years since I was involved.
Governments, Presidents and Prime Ministers, A list celebrities and the world's top speakers endorse the MLM companies. Major sports events, premier sports teams, stadiums and concerts are sponsored by these companies.
You can make money even though very few do. You need to be great at recruiting and getting those you recruit to recruit. Those you recruit and those they recruit need to buy the good, but usually expensive, products.
Peer Pressure
It is the peer pressure, often outside the company's control, which gets people to think big, dream bigger, attend all the events and only associate with positive people. It changes lifestyles, often for the worse. and It's not unusual for the losses to include marriages and friendships
The 'leaders' often make more money than they do on company product by selling to their large downlines the 'tools' for success – motivational, training products – and events. Trying to get to this leadership level in the MLM structure is where people get into financial trouble from the costs of buying tools, attending events and overspending on products.
The BBC was very careful in its criticism of MLM and even my favourite magicians, Penn & Teller, in their show 'Bullshit' daren't, for legal reasons, be critical. Instead, they dressed as Egyptians in front of a Pyramid., My reason, as shown in the documentaries, for mentioning MLM is that even this, the lowest cost (average $100 for a starter kit), ready-made business opportunity, which you start part-time selling products you like to your friends, often ends in tears and can end in serious debt.
If you're interested in finding out how the 'dream big' sellers and all the speakers and writers promoting positive thinking and the law of attraction, all of which looks great, can actually cause real harm then google 'American Dream Turned Nightmare' or read 'Smile or Die – How positive thinking fooled America and the World' by the famous American journalist, Barbara Ehrenreich or 'The Antidote' (to positive thinking) by the acclaimed British journalist, Oliver Burkeman or 'Happiness' by Derren Brown.
Donald Trump would call Ehrenreich, Burkeman and Brown 'losers' and they haven't written the type of self-help books Oprah Winfrey endorses and promotes on her show – so I promote Ehrenreich, Burkeman and Brown instead!
There are much better ways of earning a living out of your own business but they all look so much more like hard work. Every successful entrepreneur I know has worked very hard for their success.
Not easily scammed
Being not easily scammed or as we 'scambusters' say not falling for 'Woo-woo' (magic mindsets and secret ways of success) is an important skill for successful entrepreneurs. Every authentic, successful entrepreneur I've met is awesome at working in the here and now, confronting reality and employing bags of common sense. The three successful entrepreneurs I'm introducing you to in this blog, that have started their businesses from scratch, rather than buying into a format, are not easily scammed.
The harshest critics of some American self-help gurus, and some MLM businesses regard them as scammers. In this category would fall the gurus, evangelists and faith healers that implore their 'congregation' to donate more money, it's usually called 'gratitude', to the 'church' or organiser's foundation as the more money they give the more they will be healed, forgiven in the afterlife and live happily and comfortably in this life. Watch James Randi, Penn and Teller and our own Derren Brown on youtube to find out how the 'gratitude', faith healing and mentalism scams work.
Business brokers selling you an existing business, PubCos selling you a pub to run, the best franchises and Government or Bank start-up schemes are not regarded as scams but they can all lead to debt and depression. So, of course, can starting your own business from scratch.
My contention is there is more chance of a successful own business career which you'll enjoy if you start a business from scratch rather than buying into a business opportunity. I've met a lot more miserable franchisees, PubCo landlords and landladies and new business owners with Government Start-Up Loans than I have people who have started their own business from scratch.
Successful entrepreneurs like Sir Jim Ratcliffe, Charlie Mullins OBE and Kanya King CBE are not easily scammed and none of them bought their business format from the business opportunity industry or undertook a Government or Bank led programme. I haven't been as successful as them in my 34 years of starting and running businesses but I and all my self employed friends have never wanted to return to employment. I've had a wonderfully fulfilled and happy life. So here's why I believe starting a business from scratch is better.
You need to do something you're very good at that enough customers will pay you enough money for.
A problem with the business opportunity industry is that they're selling formats and formulas which have worked for some people in the past but that doesn't mean they'll work for you right now and in the future.
Formats and programmes are restricting, they stop you being fast on your feet, flexible and grasping opportunities as they appear. This makes formats and formulas just not as much fun as starting from scratch and learning by doing. These are all the advantages that business owner led enterprises can have over large companies.
It's one of the reasons Sir Jim Ratcliffe, Kanya King CBE and Charlie Mullins OBE have businesses that have survived decades and their businesses are totally unique to them. They haven't copied and no-one can copy them. When they started, there were other competing chemical companies, awards ceremonies and plumbers but they have all become number one in their particular sector.
Sir Jim, Kanya and Charlie even avoided the test trading phase, which I recommend, in their startups. Why? Because they were already very good at what they did and they knew where the customers were for what they do. They didn't want to copy anything because they knew to achieve something major with their business they'd be doing what had never been done before.
You see 'how to start and run your own business' is learning by doing and we've all learned different things. If the business is uniquely ours it is impossible to copy the method. Their businesses are not franchisable. Even though I took my inspiration from Kanya King to found SFEDI and co-found #MicroBizMatters Day I didn't copy anything Kanya had done.
'The problem is that common sense ain't that common' (Charlie Mullins OBE)
Take away all the fake news, hype, myths and gobbledygook and running your own business successfully is a quite simple concept to understand. As, my hero, Dr Ernesto Sirrolli (the only rockstar, enterprise facilitator I recommend you listen to on youtube) says you need to 'Make or create something, beautifully, sell it beautifully and look after the money side beautifully'. He also adds that he hasn't met a successful entrepreneur that is brilliant at all three skills, which is why he believes no successful entrepreneur has succeeded totally on their own. I agree with everything he says.
Kanya King CBE is our #MicroBizMatters inspiration. Kanya supported me when I was founder and Chair of SFEDI, the national skills body to support enterprise and entrepreneurship, and more recently has supported our #MicroBizMatters Day and movement.
Creating the globally televised MOBO Awards to showcase new urban music talent sounds 'beautiful' and is amazingly creative, difference-making and 'disruptive'. But the reality is simpler. Through her upbringing and a short career as a television researcher for talent booking, Kanya gained the large dose of common sense she would need in the music sector.
Kanya matched this sector-specific common sense with her enterprising attitude, hard work, influential contacts and a belief that she had the skills to seize a TV opportunity. In a time frame which most said was impossible, Kanya was able to remortgage her house and use the money to run the first MOBO Awards event, persuading stars, like Lionel Richie to cross the Atlantic.
From this one successful televised event in 1996, Kanya King has developed a movement which has changed the face of Urban music and exported tremendous new talent from Britain. The MOBO organisation is unique and it can't be copied because the founder's values are integrated into the brand.
Whatever size of business you aspire to isn't it more fulfilling to integrate your values, passions and skills into your unique brand rather than buying into a brand or programme from the business opportunity industry?
Charlie Mullins OBE is our #MicroBizMatters Tsar. He has been involved in supporting and appearing at all five of our annual #MicroBizMatters Days. Our third annual #MicroBizMatters Day was hosted by Charlie at his uber-impressive Pimlico Plumbers HQ. Charlie left school at a very young age with little qualifications. He says if he'd known then what he knows now he'd have left school earlier.
The 'what he knows now' has led him from being an apprenticed plumber 'on the tools' to the owner of a £44 million business, with over 300 staff. Pimlico Plumbers (est.1979) annual turnover is £44 million and had a 16% growth in 2018. He had been considering outside investment to grow but 'decided to remain a 100% family-owned outfit. See later in this blog where I explain how precious total control through business ownership is.
In London, the 150 strong fleets of blue and white Pimlico Plumbers vans, with their personalised number plates like T01 LET, are a familiar sight. The vans are maintained, cleaned and resprayed in their own workshops, Like every aspect of the 24 hours 7 days a week service provided by Pimlico Plumbers Charlie ensures each van and the uniformed person driving it are immaculate. We held #MicroBizMatters Day in the immaculate, state of the art, 24/7 gym, with personal trainers on hand, for the happiest, loyal staff group I've ever met.
There are many plumbers, roofers, heating engineers, electricians and other domestic tradespeople in London but no-one does these trades better than Pimlico Plumbers. In a highly competitive sector which includes many franchise operations, Pimlico Plumbers is number one. Why?
Many years ago, Charlie after experimenting with using other plumbers at his busiest time, took the risk of building the business by investing 'in more mes' to do more plumbing, to the very highest standard of work, speed and cleanliness, in each day. He took on premises and specialist staff for areas he wasn't an expert on to ensure that plumbers spent all their time plumbing, not with taking bookings and administration. "Pimlico – arriving at our customers first".
Why does his business continue to grow in such a competitive market when everyone can see what Pimlico Plumbers does – even their day to day pricing is transparent and on their website. There are many reasons, including the brilliance of his long-serving management team. But, in my view, the reason it can't be copied is that most of the wealthiest people, celebrities, media and politicians in London trust Charlie and Charlie's plumbers to do the best job. Word of mouth publicity and love for Pimlico Plumbers just can't be replicated by the competition, neither can the speed and efficiency of service.
Isn't it better to build the trust and reputation of your products and services in your name rather than someone else's brand you've bought from the business opportunity industry?
Sir Jim Ratcliffe and I were classmates at Beverley Grammar School. Beverley Grammar School is the oldest state school in Britain. Sir Jim has gone on to found his own businesses, go on expeditions to the North and South Poles and top the Sunday Times Rich List in 2018, with £19.5 billion. I went on to found my own businesses, stagger around the Hull half marathon last week and can afford a daily mug of coffee with a chocolate cupcake at the Teapot on Scarborough seafront.
We've both always found time to keep up our sporting interests and activities but we ended up with totally different business lives even though our routes to learning about business were similar. We both pursued degrees in the subjects we liked best at school, Jim's was chemistry, mine was English. We both got jobs, after graduating, in major multinational companies and then took postgraduate business-related qualifications.
For Sir Jim, a chemical engineer, these postgraduate qualifications included accountancy and for me, they included HR Management and Development. What we learned working from our careers in large corporations and gaining our generic business related qualifications had a major influence on the type of business we founded. Jim's in chemicals at age 40, mine in HRM & HRD Outsourcing, at age 34. Both of us put all our possessions, including house, like Charlie and Kanya, on the line in order to start and build our businesses.
The main company Sir Jim founded, named and owns is Ineos – a $44 billion turnover chemical and energy, group of companies with each company in the group being one that Sir Jim has bought from another major global player in the sector, such as Esso or Shell. They sell to Sir Jim because the company they're selling isn't successful or no longer fits in their portfolio. Then, Sir Jim and a new top management team for the company make it successful and get a cracking return on their investment.
It is my contention that Sir Jim is successful because he can apply a terrific set of business and sector-specific skills and know how into buying these companies and improving them.
Yet surely the top management teams in Shell and Esso had the same skills? indeed, Sir Jim and his loyal, long-serving top management team have all come from these same global corporations.
The 'X factor' in productivity increases and return on investment is only possible because of total focus and control through Sir Jim's business ownership. Sir Jim only buys companies which he knows he can 'knock 25% off the fixed costs'. He knows that the new Managing Director he puts into the company, won't be 'sloppy' with the fixed costs in the same way as the previous incumbent, because he gives them both ownership and empowerment, 'treat it like their own business' in the new company. Sir Jim's expensive fixed assets end up working 24/7, 365 days a year – Ineos leads the industry for consistency and, as safety is always the first priority, with that comes the best safety record too.
Total control through business ownership allows Ineos to be 'faster on their feet' than the sluggish, shareholder-owned competition. They're innovative too. Energy costs are too high in the UK so Ineos built massive tankers to bring, by sea, gas from the USA to the Grangemouth plant in Scotland.
Total control through business ownership brings many other benefits. The staff that buy into the owner's values remain loyal and highly motivated – most of the senior team have been at Ineos since the early days. Sir Jim calls it 'collegiate'. You see the same loyalty and motivation at Pimlico Plumbers and the MOBO Organisation.
Total control through business ownership is also fun. Sir Jim says 'It's been a lot of fun' growing Ineos' and you only have to meet anyone in Charlie or Kanya's teams to see in their faces the fun. McDonalds and Subway may be the two biggest franchise operations in the world but it sure doesn't look like fun to manage them or work for a manager in them.
Sir Jim, Charlie and I are all the same age which is past normal retirement age. Business owners with total control, rarely retire.
In my view, there are three reasons for this: 1. The work is integrated into the life of the owner and the work can be as much fun as the time with family and friends 2. There is always a new business opportunity to pursue – Sir Jim's learning about owning professional football teams and off-road vehicle manufacturers – and good causes to support to make the world a better place. To Sir Jim, Kanya and Charlie what they give back to charities and communities isn't new – it's always been a part of their business. 3, They are doing something they know a lot about, are really good at doing and enjoy. This keeps them going through all the ups and downs.
In conclusion – it's often no contest!
Some ready-made business opportunities are great and might perfectly fit your skill set and personal circumstances. But I hope I've given everyone thinking of starting their own business the reasons why I believe starting your own unique and uniquely yours, business is usually a better option than shopping for ready-made in the business opportunity industry.
I believe there are many hidden risks behind the super glossy advertising and selling of format businesses and startup programmes. Many of the sellers and gurus of these business opportunities over promise and under deliver. You can end up feeling you're 'working for the man'.
The risks from buying a ready-made business opportunity are not just about the loss of money and time – happiness, motivation and health matter as much. I've given you all the reasons why Sir Jim Ratcliffe, Kanya King CBE, Charlie Mullins and I have had such happy and fulfilled lives, for decades, as owners, controlling our own destiny through our businesses.
I hope you'll want to join us in this brilliant career choice – it's called enterprise. If you get the right support you'll never want to sell up or retire from your own unique business.
___________________________________ THE END ____________________________________________________________
Next month (July 20, 2019) this long read blog from The Micro Business Champion answers the question: "Why playing fair makes good business sense?"
More Tony Robinson OBE links and advice
Advice, Tips and Information from the MicroBiz ChampSmall is Beautiful
roll of HonourMonthly Musing of the microBiz Champ