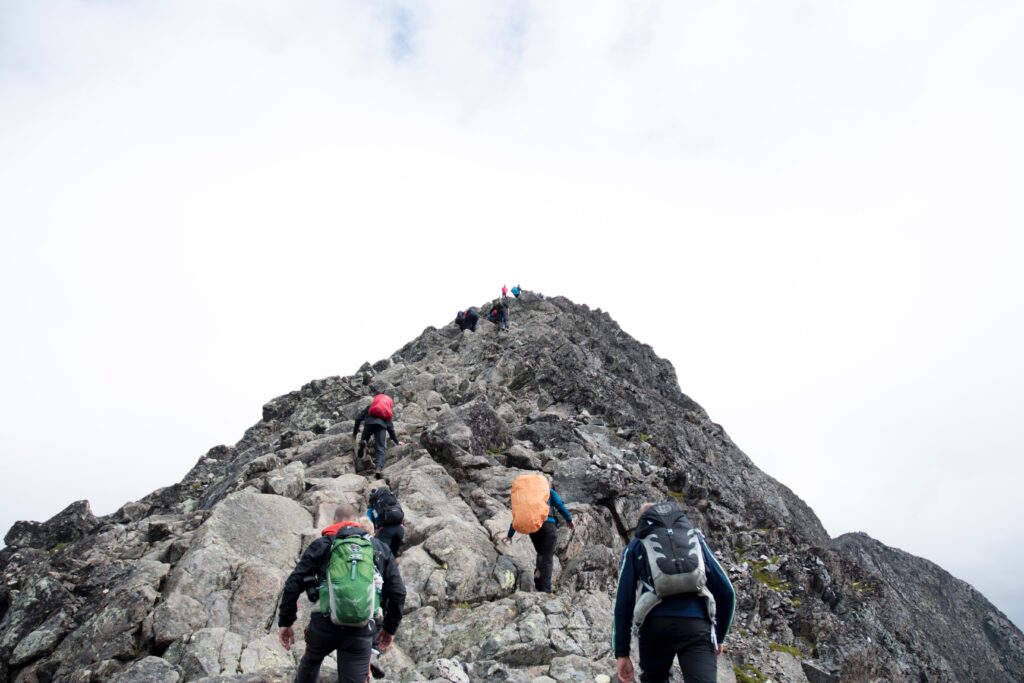 Do you want to make a difference like Ben, Serena or Sir Alex?
"The bloke has got the heart of a lion. Everything he does is for the team. He is the perfect team-mate." (Stuart Broad, England Cricketer, talking about Ben Stokes 25.08.2019)
"Take the ball on the rise. Attack the short ball it's waiting for U!!! Show no emotion. U R black and U can endure anything. Endure. Persevere. Stand tall." (Serena Williams – Match Book Entry)
"In football, a whiff of vulnerability is tantamount to giving your competitors an adrenaline shot that would turn a mule into a Derby winner" (Sir Alex Ferguson in his book 'Leading')
One of the many guilty secrets I reveal in my one hour show is that you don't need a coach or a mentor to become a great leader. Neither do you need to pay to watch talking heads – gurus, experts, CEOs and celebrity entrepreneurs – give you their formula for leadership success.
You don't need to be in a leadership position to benefit from learning leadership skills. Such skills are a vital success factor for all business owners, with or without employees. This long-read article will show you how to develop these priceless leadership skills without paying a penny.
As someone who has been paid handsomely over three decades by many leading corporations and governments for leadership development advice, talks, training and coaching my admissions above may seem like slitting my own business throat. Not so! Those who pay my fees are speeding up the skill development process but I know that free or low cost, bite-sized, self-development is the only viable option for most people.
Helping everyone to start up, survive and thrive in their own business is one of my passions but this article is for everyone who wants to make a difference whether you are employed, self-employed or a volunteer.
Know-How + Leadership + Execution = Achievement
One of the great joys of my life is continuous learning. I've been lucky enough to learn from some great leaders and, back in the day, I reported to some great bosses. I've attended some of the finest courses, symposiums, conferences, talks and qualifications on business leadership Yet, none of this formal learning has as much impact for me as that gained from combining learning with sheer pleasure – playing and watching sport.
Your 'sheer pleasure' may come from different sports and pursuits than mine. You may choose to learn from a truly great leader in music, theatre, dance, cinema or other forms of art, craft or entertainment rather than sport. As long as you are passionately interested and knowledgable about the pursuit you will be able to learn from the champions you choose. You don't have to like them as a person but the achievements in their field, over the long term, should be exceptional and the measurement of exceptional is NOT extreme wealth.
DO NOT choose to learn from the 'motivational' and 'inspirational' quotes of gurus, corporate leaders or politicians – unless it's Nelson Mandela. What is important is that you know what leadership skills to observe and learn from. This article focuses on eight key skill areas: Being you-nique; Engaging others; Raising standards; Fearless focus; Making deals; Influencing, Motivating and innovating; Leading not managing.
My show features what I've learned and implemented in the last five years, from a football champion (Sir Alex Ferguson) and a tennis champion (Serena Williams). To start with, at the risk of sending some of you to sleep, I'll explain how I've learned the most from cricket champions including (Sir) Ben Stokes.
"You're no use to us!"
When I became CEO of a 200 employee company I found out that what I'd learned on a cricket field about leadership was more useful than what I'd learned at business school. My fatal leadership flaw was 'wanting to be popular' but my job required me to extract the highest performance from each individual to achieve collective excellence and our business objectives.
One day, three months into my appointment, 20 managers and supervisors confronted me and said 'we need to know where you are taking us – you're no use to us like this'. In other words, my popularity and approachability were irrelevant – they wanted a leader.
I'd been captaining cricket teams since I was 11 and the reason I was still a captain in my mid-thirties was that my cricket leadership improved year by year even as my batting performance went down the drain. I threw away the management textbooks and reverted to what I'd learned from sport.
I first studied leadership skills in action by watching a baldheaded Yorkshireman position himself in a suicidal position a few feet away from someone wielding a large hunk of wood which propelled a hard leather ball at his head (this was in the days before protection such as helmets). His name was Brian Close and he was the all-conquering, Yorkshire County Cricket Club, captain.
Why was this foolhardy action an example of great leadership?
Firstly, it was a decision he took to try to change the outcome of the game – they were running out of time and needed wickets fast. It was just one of the many decisions he would take in each game which influenced the team performance and result. It is the decisions you take in the moment, and the ability to perfectly execute the actions from those decisions, that are the hallmark of great leaders.
Some decisions won't work out well but as long as you have made a decision which you believe can be well executed it is better than making no decision. A leader has the choice of making a decision or empowering someone else, with more know-how, to take the decision. Henry Stewart, a great leader of Happy Computers, recommends that leaders should regularly have a period of time when they empower their team to make ALL the decisions.
Secondly, it was leading by example. It showed to the other 10 players, their support team and 10,000 supporters watching that their leader was willing to put himself in immediate and present danger in order to lead the side to victory.
Thirdly, it was tactically and psychologically astute as the batsman was no longer interested in playing each ball bowled on its merits. He was now more interested in removing the mouthy, baldheaded bloke from his eye line.
Fourthly, it worked and so motivated the team to greater performance. On one occasion I even witnessed the ball hitting our leader on his head and he shouted 'catch it' and another of the team duly obliged.
Being you-nique
In the last few weeks, I've learned a lot about leadership from the soon to be knighted, Ben Stokes. He is an England cricketer but he is not the captain of either the England one day side or the Test team. He is Vice-Captain of the Test team and he has demonstrated his leadership skills over many years now.
Ben Stokes led England to win the World Cup Final this summer from a dire position, scoring 84 not out from 98 balls in 2 hours 27 minutes and scoring 8 runs from 3 balls in a deciding 'super over'. He then led the win, on the final two days of the 3rd Test against Australia from an even more hopeless position. He bowled a third of the overs in Australia's second innings taking 3 wickets and then scored over a third of England's runs, (135 not out) over 5 hours 30 minutes.
These numbers do not tell half the story. He led an 'impossible' fightback and won for England, by the smallest of margins, vitally important, highest pressure games with two of the greatest individual performances ever seen in the last 150 years. These performances, his clear thinking and decision making inspired his teammates to raise their game under pressure.
I watched every ball but I'm mad about cricket. I was at Trafalgar Square for the World Cup Final and Headingley for the first day of the Test. I was then glued to the telly, eating chocolate, for the remarkable last three sessions of play. But what did I learn from Ben Stokes twice leading his country over the line when neither the pundits nor the bookmakers gave him a chance?
Like all the greatest achievements from all the greatest leaders, Ben Stokes had put himself in a unique position. He wasn't copying anyone but had total confidence in his decision making and skills to execute these decisions. He could be innovative and extraordinary in his shot=making because of his incredible practice regime of defence, when necessary, and powerful 'white ball mode' hitting at the end. In the Headingley Test match, they needed 76 runs for the last wicket and his partner, Jack Leach, scored 1 run.
Ben Stokes is known for setting higher standards and working harder in training than any other cricketer in the world.
No-one does it alone
Ben Stokes unique package of skills and supreme confidence in his ability brought the best out of his last-wicket partner, Jack Leach who survived 17 balls. The whole England team and millions of fans, including me, will be inspired to work harder at honing our skills from now on. Ben Stokes had the skills and he put his hand up to say "I'll lead us to victory".
My hero, Dr Ernesto Sirroli, makes the point that no famous entrepreneur, including Steve Jobs, has ever achieved success on their own. Elite cricket is a game of partnerships. Bowling partnerships with different plans to execute for different batsmen. Batting partnerships with different roles depending on the match situation and the bowlers in operation. However good your planning is, the success of each partnership in moving you towards the objective depends on the performance in 'the moment'.
Ben Stokes had six partners, including his captain, during his 135 not out and I'm pretty certain that most of his partners hoped rather than believed the impossible could be possible. Ben Stokes knew he had the ability, flexibility, focus and concentration to win that game and how he worked with his partners through each of the phases of his innings was a master class of leadership in action.
Self Confidence
"If you feel good about yourself and what you can do, it changes your whole outlook" (Serena Williams)
Serena Williams is almost 38 years old and as I write this is trying to win the US Open. She plays tennis in an era where most female tennis players peak or suffer burn out by their mid-twenTies. Serena Williams has 23 Grand Slam singles title and she has 14 Grand Slam doubles titles, with her sister, Venus. Serena has lost 2 Grand Slam finals, including Wimbledon this summer, since returning to tennis after the birth of her daughter, Olympia.
Serena is already the record-breaking holder of most Grand Slams in the Open Era and has been number one ranked in more years, with more gaps, than any other player. She has earned over $25 million and would continue to be one of the highest-paid athletes in the world even if she was not playing competitively. Why does she continue to play tennis at the highest level? How does she come back from getting beaten by players that weren't born when she won her first Slam?
Answer: Serena Williams loves playing and winning games of tennis. Yet by her own admission, it was only after the tragedy of her eldest sister who was shot dead, serious injuries, a period of depression and a dismal year of performance in 2005, that she felt she chose tennis rather than tennis having chosen her.
The greatest leaders absolutely love being great at what they do and constantly pursue excellence. Choosing carefully what you want to devote your focus and skills towards and then choosing carefully the people around you are essential leadership tasks. In Serena's case family are first in her team, before coaches, fitness trainers and hitting partners. All the people in the team are essential for loving what you do. They're essential for you to become a leader who can make a difference.
One of the reasons I've found more great leaders among business owners rather than employed CEOs is their team. Trust, integrity, loyalty and a high work ethic are more important than the CV. Most times when I've visited business owners at their premises, including famous entrepreneurs, such as Charlie Mullins OBE or Lord Sugar, I'll find family members working with them – just like Serena Williams.
My school friend Sir Jim Ratcliffe, Chair and Owner of Ineos, is another who has family members involved in his winning team. He has just bought the top French football club, Nice. Nice will be run with the same values and approach within all the Ineos companies be they chemicals, off-road vehicles or other football clubs. He says they're 'fast learners' about the football business.
He's as sports-mad, as I and many of our classmates are, and he's just won the Tour de France with Team Ineos and is hoping to win the Americas Cup with the Ineos yacht, for Britain, next year. He's the same age as I am and he's the third richest Briton worth £19 billion. Shouldn't he be taking it easy? No – he loves it, like all great leaders. Like Serena Williams, he also loves leading a great team – the team members become friends. What is more wonderful in life than spending time with family and friends doing something you love.
My starting point for successful leadership, and to really make a difference in your field, is to learn and do what you love learning and doing.
Stan's Donuts and Turkeyburgers
Of all sporting champions, it is Serena Williams that I get the most inspiration from and continue to learn the most from and in recent years, she has become a great leader. As with all professional athletes, there are as many lows and mistakes to learn from as there are highs and successes. Like her sisters, it is how she has bounced back from the tragedies, the lows, the insults, the threats, the illnesses, the prejudice, the bad officials and the injuries that define her as a champion and leader.
As a tennis player, I've always preferred her one year older and four inches taller sister, Venus, style of play and Venus led the way being the first grand slam winner. Venus is also, remarkably because of her illnesses, still playing at a very high level. Venus is also a great leader and has shown Serena how to stand up for her rights and against prejudice and arrogance. Venus has also built a strong and successful fashion business. But I believe Serena has set today's incredibly high standards for women's tennis – performance, graciousness and status – my guess is that we ain't seen nothing yet in what Serena will achieve for equality and a better world after she has stopped serving aces.
The most important thing in Serena Williams life is her family – 'family is forever'. In the early years of her career, it seems as if she was led by her mother, father and sisters – particularly, Venus – but in the last twelve or so years during which there have been 3 comebacks, Serena Williams has proven herself a great leader. I won't go into all the incidents I've observed on the court and off the court, in interviews, which demonstrate this fact to me, but I do know that her ability to confront every problem and deal with it, even when she has made a bad mistake makes her admired and an inspiration to all around her – family, friends and team. As she says: "Figure out what went wrong and what you can fix and get on it'.
Serena Williams is an elite athlete and like all the very best she works amazingly hard practising her shots and working on her fitness. Being the leader of Team Serena means you have to set the standard in fitness and commitment. Yet there are many ups and downs. I often say 'Life is a continual diet' and I can fully understand why during long injury layoffs, Serena's penchant for, variously, 'Stan's donuts', fried chicken and turkey burgers have made her the target for horrid criticism from the media and, even, sponsors.
Extra weight makes Serena feel less self-confident too and self-confidence is essential for a champion athlete and a leader. Serena has said she might never get back on court after a layoff if she waited to be at the perfect weight and fitness or the critics to be satisfied. Instead, and what I admire so much, she steps out into the spotlights and turns all the negatives into positives by winning a tennis match. What's not to like about Serena leading from the front and silencing her critics by her performances?
Winning attitude, attention to detail, engagement, making deals and work rate
Despite my love of football and Scarborough Athletic, in particular, I had no interest in learning about leadership from Sir Alex Ferguson until I saw him interviewed by Sir Michael Moritz at a packed Royal Festival Hall in 2015. After the event, I read the book 'Leading' by Sir Alex and Sir Michael and I commend this to you. For me, it is the best book on leadership, and I've read a few. The reason for my recommending the book to you is that the highly developed leadership skills demonstrated by Sir Alex over 38 years as a football manager, winning an astonishing 49 trophies, are shown to be transferable to a business context.
Since reading 'Leading' I've listened carefully to what his ex-players and assistants say about Sir Alex. A few hated him but most admired him and all respected him and the achievements of the teams he managed. He is a great and trusted leader.
From his media image, I wasn't surprised that he looked for players with a high work ethic and high personal ethics. Like Serena Williams, the family is the first priority in life and he liked to know about the families of the players he brought into the club or brought through the academies. He, like most great leaders in sport, set the example and the standard on work rate and self-discipline.
Emotional Intelligence
I was surprised that I learned so much from him about the emotional intelligence a great leader has to develop. The first chapter is about 'Listening' and my personal belief is that the rigour in his observing, questioning, listening, influencing, negotiating and inspiring each player that joined the club is the secret of his leadership success. Whereas I imagined that he'd give his players a right rollicking after losing a match, the exact opposite was true.
He admits to the advantage of longevity in his Manchester United job which means he was able to get to know, work with and improve a player's team contribution from boy to man. The relationship often started by him meeting their Mum and Dad before he signed them. I'm not sure that any top football managers today, with such little time to do their job before being sacked, could go as far as Sir Alex did to find out what makes each individual tick. But it's an important lesson for any aspiring leader.
Read the book as it will inspire you to be yourself and develop all your interpersonal leadership skills. It will also make the selection of your team better.
Serena Williams nailed how important selection is when she said: "When people congratulate me after Venus and I win a doubles championship, I always tell them I didn't do very much – except for pick the right partner and then stand back and let Venus do all the work".
Above all remember that Ben Stokes, Serena Williams and Sir Alex Ferguson have the know-how to succeed in their chosen field and they set incredibly high standards for the people they work with. They are refreshingly straight forward about what is important for leading a team to success. How straightforward? Here's a quote from Sir Alex Ferguson in his book, 'Leading': "During my time at United I got rid of several people who could not make decisions. I could never deal with people who were wishy-washy or whose judgement rested on the opinion of the last person they'd talked to. They just made my life harder'.
__________________________________________
The next long-read blog in this TR Backstage series will be available on September 25th 2019 entitled "How to grow your business through making deals?"
More Tony Robinson OBE links and advice
Advice, Tips and Information from the MicroBiz ChampSmall is Beautiful
roll of HonourMonthly Musing of the MicroBiz Champ